Helping cats and dogs live their healthiest lives.
Congratulations
on your new adopted pet!

Sign up with the Healthy Pets Club and receive

• 25% off voucher for your first purchase
• Second 25% off voucher following your first purchase

* T&Cs apply. Voucher 1 will be issued within 24 hours after registration (valid for 4 months). Voucher 2 (valid for 6 months after registration) available 15 days after initial registration, subject to confirmation of purchase made using Voucher 1. Vouchers redeemable via select stores on select products.

See full T&Cs here

.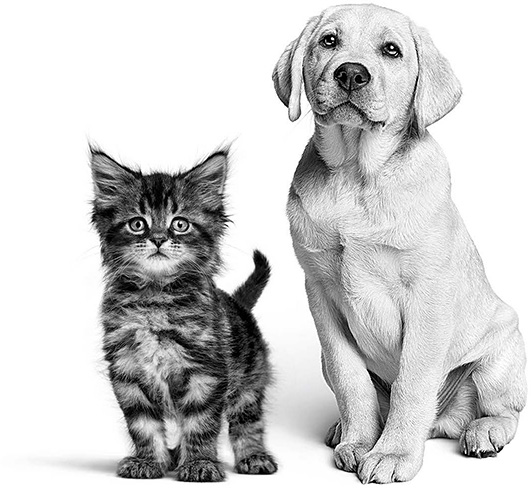 You can find out how and for what purposes Mars Petcare and its affiliates https://www.mars.com/made-by-mars/petcare collects, uses and may disclose your personal information, and how to contact us with privacy questions, access and correct your personal information and exercise your privacy rights, via the Mars Privacy Statement https://www.mars.com/privacy.
This offer is made by Royal Canin Australia Pty Ltd (ABN 88 092 020 178) of 727 Collins Street, Docklands VIC 3008 (Royal Canin).

Eligibility

This offer is available to Australian residents who are aged 18 years of over (Valid Claimants) who adopt a pet from a participating Shelter or a Rescue. For the avoidance of doubt, a Shelter is an organisation with a physical location where a person can adopt a pet from (Shelter) and a Rescue is an organisation that does not have a particular base, where animals are kept with foster carers (Rescue Foster Carers) prior to adoption (Rescue).
This offer is not available to directors, officers, management and employees (and their immediate families) of Royal Canin or the agencies, companies or participating Shelters or Rescues associated with this offer.

Gift

The gift available under this offer (the Gift) comprises up to 2 x 25% off Royal Canin products vouchers (Voucher 1 and Voucher 2).
Voucher 1 expires 4 months from the date of issue and is valid for 25% off one full priced Royal Canin product purchase.
Voucher 2 expires 6 months from the date of issue and is valid for 25% off one full priced Royal Canin product purchase.
Vouchers are valid at participating retail stores, veterinary clinics, Shelters and online retailers who stock Royal Canin products (each, a Participating Store). Valid only at point of purchase. Not valid at shows or exhibitions. Not valid with any other offer and not redeemable for cash.

Gift redemption

To claim a Gift you must:



adopt a pet (cat, kitten, puppy or dog) from a participating Shelter or Rescue; and
either:



at the time of adopting your pet, sign up to the Healthy Pets Club by following the instructions provided by staff at the Shelter or Rescue Foster Carer, including by clicking the verification link in the account validation email you will receive and providing the details of the Shelter where you adopted your pet;
or
at the time of adopting your pet, receive an offer flyer from staff at the Shelter or Rescue Foster Carer and follow the instructions on the flyer to sign up to the Healthy Pets Club, including by clicking the verification link in the account validation email you will receive and providing the details of the Shelter where you adopted your pet;
or
if you are already a Healthy Pets Club member, login to your Healthy Pets Club account at https://www.promos.royalcanin.com.au/healthy-pets-club/login and follow the links to complete the Adoption Sign Up form, including by providing the details of the Shelter or Rescue where you adopted your pet.

Claim

Submitting a Claim, constitutes acceptance of these terms and conditions ("Terms and Conditions").
If you adopted a pet from a Shelter, the participating Shelter where you adopted your pet will receive $10 back towards their Royal Canin food bill upon submission of your Claim. For the avoidance of doubt, this clause does not apply if you adopted a pet from a Rescue.
Within 24 hours of submitting a Claim, if you are a Valid Claimant, you will receive an email containing Voucher 1.
15 days after submitting your Claim, you will receive a promotional email from Royal Canin with a link to receive Voucher 2. To receive Voucher 2, you must, within 4 months of receiving the promotional email:



make a purchase from a Participating Store using Voucher 1;
click the link in the promotional email received from Royal Canin and fill out and submit the claim form, including by providing details of where you spent Voucher 1, the product purchased, the date purchased it and all other requested information.

You may participate in this offer multiple times, subject to a limit of one Gift per adopted pet. Each Claim must be submitted separately in accordance with these Terms and Conditions. You must not make, or seek to make, multiple Claims in respect of an adopted pet.

Liability

Nothing in these Terms and Conditions restricts, excludes or modifies any consumer rights that consumers may have under any statute including the Competition and Consumer Act 2010 (Cth).
Except for any conditions, warranties and representations expressly stated in these Terms and Conditions, to the extent permitted by law Royal Canin excludes all conditions, warranties and representations in connection with any Gift.
Subject to paragraphs 14 and 15, Royal Canin and the agencies and companies associated with this offer are not liable (including in negligence) for:



any loss (including indirect, special or consequential loss or loss of profits), expense, damage, personal injury (including allergies, skin conditions or other reactions), illness or death suffered in connection with this offer or any Gift, except for any liability which under statute cannot be excluded (in which case that liability is limited to the greatest extent allowed by law); or
without limiting paragraph 16(a), any loss of, damage to or delay in delivery of Gifts.

This offer is in no way sponsored, endorsed or administered by, or associated with any social media platform, including Facebook, Instagram and Twitter. You provide your information to Royal Canin and not to any social media platform. You completely release any relevant social media platforms from any and all liability.

Privacy

Royal Canin collects your personal information via the claim form when you submit your Claim. Royal Canin collects this personal information to administer this offer. You may be offered the optional opportunity to receive coupons, newsletters, informational materials, marketing communications about Royal Canin and its brands, products and services in the future. You will not be contacted for marketing purposes unless you have provided your express consent. Royal Canin may also use the personal information you provide for consumer care and research purposes and for other purposes as described in its privacy policy (see https://www.mars.com/privacy). Royal Canin may provide your personal information to its service providers in connection with managing this offer (for example, to its delivery service providers), in connection with conducting marketing (provided you have consented to receive marketing materials) and for consumer care and research purposes.
If Royal Canin does not collect your personal information, you may not be able to claim a Gift or receive communications about our brands, products and services, which may be of interest to you. Royal Canin may disclose your personal information to its family of companies and to their vendors or service providers for the purposes of facilitating this offer, who may also contact you including to verify delivery details and provide you with delivery tracking information. These companies may be based overseas, including in France or Singapore.
Royal Canin's privacy policy (see https://www.mars.com/privacy) contains information about:



how you may seek to access your personal information that is held by Royal Canin and seek correction of such information; and
how you may complain about a breach of the Australian or New Zealand Privacy Principles, or a registered privacy code that binds Royal Canin, and how Royal Canin will deal with such a complaint.

If you need to contact Royal Canin, or have any questions, please use the online contact form, available at https://www.royalcanin.com/au/contact-us or email privacy@effem.com or our pet health nutrition team consumercare.anz@royalcanin.com or call 1800 622 969.

General

You are responsible for your own costs associated with participating in this offer. If you participate using multiple email addresses, phone numbers or names, you may be disqualified.
Royal Canin may, at any time, require you to produce documentation to establish to Royal Canin's satisfaction your eligibility to participate in this offer (for example, documentation establishing your identity, age and place of residence). Failure by Royal Canin to enforce any of its rights at any stage does not waive those rights.
Royal Canin may exclude or suspend you from this offer or from receiving benefits under this offer if you:



breach these Terms and Conditions;
engage in any conduct that may jeopardise the fair and proper conduct of the offer;
act in a disruptive, annoying, threatening, abusive or harassing manner;
do anything that may diminish the good name or reputation of Royal Canin or any of its brands, products, related entities or contractors;
breach any law in connection with this offer; or
behave in a way that is otherwise inappropriate in the opinion of Royal Canin.

Royal Canin is not liable if this offer cannot run as planned for any reason beyond Royal Canin's reasonable control, for example due to software, hardware or communications issues, unauthorised intervention, tampering, fraud or technical failure. Where it is reasonably practical for it to do so, Royal Canin will notify you of any such delay or failure.
Gifts cannot be transferred or exchanged, nor redeemed for cash.
Royal Canin is not responsible for any tax implications arising from you participating in this offer. You should seek independent financial advice. If for GST purposes this offer results in any supply being made for non-monetary consideration, you must follow the Australian Taxation Office's stated view that where the parties are at arm's length, goods and services exchanged are of equal GST inclusive market values.
Royal Canin may amend these Terms and Conditions from time to time, provided that the amendments do not cause unreasonable financial or other detriment to consumers. The amended Terms and Conditions will apply from the time they are posted on the Royal Canin website or otherwise notified to consumers, or such later time as is stated in the amended Terms and Conditions.
Royal Canin may terminate this offer by notifying consumers on the Royal Canin website or otherwise, provided that Royal Canin provides sufficient notice so that the termination does not cause unreasonable financial or other detriment to consumers.
This version of these Terms and Conditions is dated 1st March 2021
The ROYAL CANIN® Healthy Pets Club ("the Club") offers registered pet owners access to the latest information and advice about pet health, nutrition and our latest promotions and events. Pet owners will be issued an account where they can maintain their pet details. By registering you are accepting the terms and conditions set out below as well as our Privacy & Copyright terms.
The Club is a membership program accessible to cat and dog owners that meet the eligibility requirements set out in clause 2. To register to the Club you must join here. Membership will only be activated upon confirming via email validation.
As per our standard terms and conditions Club membership is only open to:



1. Persons aged 18 and over; and
2. Residents of Australia,

on a one account per person basis.
Royal Canin reserves the right to refuse Club membership at its sole discretion.
Royal Canin reserves the right to amend or terminate the Club for any reason, at any time, and at its discretion.
All personal details provided by you must be correct and it is your responsibility to inform Royal Canin of any changes via the Club account login. You agree that Royal Canin cannot be held liable for any losses due to missing or incorrect data or other such occurrence.
Membership of the Club is non-transferable and must only to be used by the registered Club member.
Club members wishing to close their Club membership may do so by deregistering their account via the Club account login or by contacting Royal Canin via email at: consumercare.anz@royalcanin.com with the subject line: "De-register my ROYAL CANIN® Healthy Pets Club Account".
Abuse or misuse will not be tolerated and Royal Canin reserves the right to remove, recall, decline, withdraw or suspend any Club membership for any reason, at any time, and at its discretion.

PRIVACY

ROYAL CANIN® (Royal Canin, we, us or our) collects your personal information via this entry form to validate your registration into the Club. We collect and use this personal information to send you marketing communications about our brands, products and/or services. We may also use the personal information you give us for any other purpose of the Club, including to provide prizes, for consumer care and research purposes, and for other purposes, including as described in our privacy policy. By registering for the Club, you consent to our collection and use of your personal information in this manner.
We may disclose your personal information to our related bodies corporate, to our vendors or service providers, or to other third parties for the purposes of the Club. These companies may be based overseas, including in France. We require these companies to comply with the Australian privacy laws that apply to your personal information.
Our privacy policy at https://www.mars.com/privacy-policy contains information about:



How you may access the personal information that is held by us and seek correction of such information; and
How you may complain about a breach of the Australian Privacy Principles, or a registered privacy code that binds us, and how we will deal with such a complaint.

If you need to contact us, or have any questions, please use the online contact form or email our pet health nutrition line.